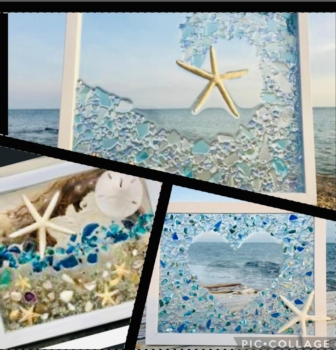 Thursday Jul 27, 2023 5:30pm to 7:30pm
Join us in this step by step Sea Glass and Resin Seascape Workshop.

We will help you create the design of your choice. Select your favorite Sea Glass pieces from our Sea Glass bar to create your custom design .

Cost includes 8x10 wood frame, Sea Glass needed to complete your project, Resin and 2 hours of design assistance to create your amazing seascape.
The Paint Party Studio/Hammer and Stain Flemington Workshops
48 Main Street
Flemington, NJ 08822