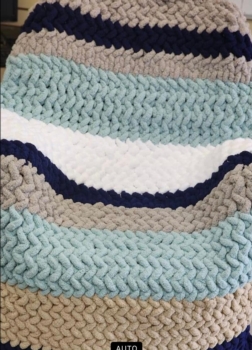 Monday May 22, 2023 6:00pm to 9:00pm
No experience needed, and everyone will leave with a completed blanket!

Super cozy, chunky yarn with a new look.

This is new pattern is also hand knitted and guaranteed to impress you with your new skill.

Cost includes 6 skeins of yarn and 3 hours of hands on step by step instructions.
The Paint Party Studio/Hammer and Stain Flemington Workshops
48 Main Street
Flemington, NJ 08822