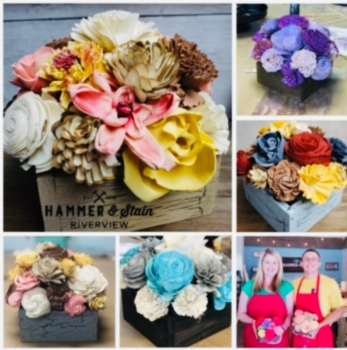 Thursday Feb 23, 2023 6:30pm to 8:30pm
This workshop is a must! Its like the adult version of dying Ester Eggs :)

You will love these beautiful delicate wood flowers.

Choose one color or many colors. The longer you leave your flower in the dye the deeper the color.

Cost includes a mixture of 24 wood flowers, 7 x 7 wood box and all the supplies needed to complete this specialty workshop.
The Paint Party Studio/Hammer and Stain Flemington Workshops
48 Main Street
Flemington, NJ 08822