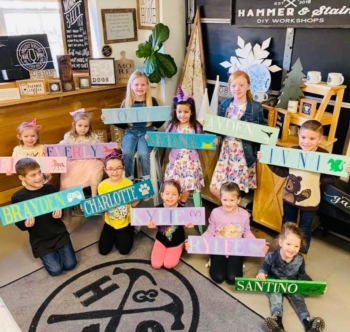 Tuesday Dec 27, 2022 2:00am to 4:15pm
2023 Summer Camp will begin June 26th and run weekly until the end of August.

Register now at a discounted rate, and choose your week anytime before June 26th,2023.

2023 Summer Camp rates will range between $250 and $275 per week.

Register between December 25 to December 27 and secure any week(s) at $195 per week.
The Paint Party Studio/Hammer and Stain Flemington Workshops
48 Main Street
Flemington, NJ 08822