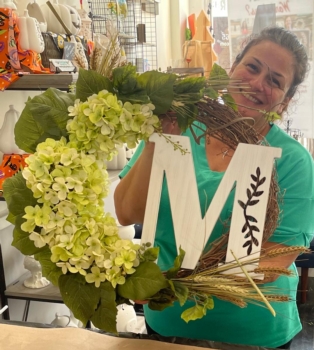 Friday Oct 14, 2022 6:00pm to 8:00pm
We love our trendy wreaths designs!

We start with natural wood bead wreaths, fine wood flowers, olive branches, silk flowers, ribbons, lambs ear leaves and so much more.

We are here to help you design and create your best design.
Choose your base design choice and build from there.
The Paint Party Studio/Hammer and Stain Flemington Workshops
48 Main Street
Flemington, NJ 08822