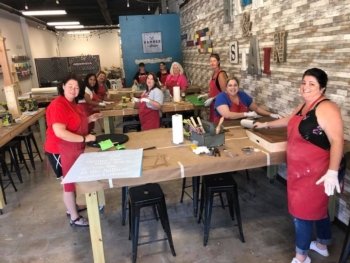 Friday Dec 10, 2021 6:30pm to 9:30pm
Hello Meadow Run South Ladies!
I LOVED meeting you all at our block park and hope we can continue to gather as a community!

I thought it would be fun to have a Ladies of Meadow Run South evening at the Studio. Lets have some drinks and DIY together!
The Paint Party Studio/Hammer and Stain DIY Workshops Flemington
48 Main Street
Flemington, NJ 08822