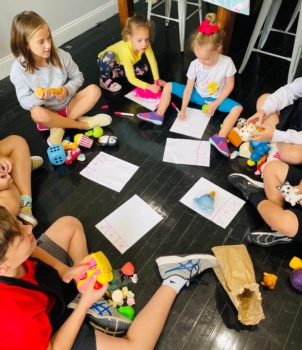 Sunday Sep 26, 2021 11:00am to 1:30pm
This is a drop off event, we will feed the kids pizza for lunch while parents have some time off!
We will play fidget games, eat lunch and create fidget inspired art!
Fidgets from home are welcome!

First 10 kids to register will receive a new fidget!!
The Paint Party Studio/Hammer and Stain DIY Workshops Flemington
48 Main Street
Flemington, NJ 08822