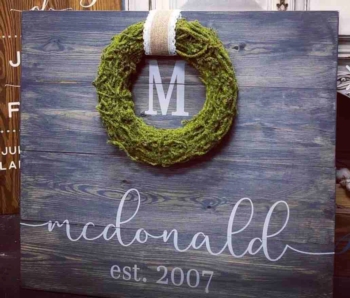 Friday Mar 2, 2018 7:00pm to 9:00pm
Family Board

A beautiful piece for your home come chose colors and follow our workshop leaders step by step to completion. You get your own personal stencil for the event. The size is approximately 32 x 24

PLEASE PUT THE NAME AND EST YEAR in the THE NOTES WHEN YOU ARE CHECKING OUT. Thank you!
The Paint Party Studio
69 Main Street
Flemington, NJ 08822