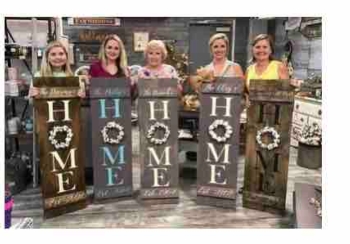 Friday Feb 9, 2018 7:00pm to 9:00pm
Join us for a beautiful DIY Wood Shutter! Dont mis out seating is limited!Join us for a fun DIY Workshop We supply everything you need to make this rustic sign! Please be sure to indicate the name and the established date! IMPORTANT : So that we can prep your stencils and wood, sign ups will close on Jan 24 Please note:
This is a natural wood workshop so your sign will have random cracks, chips, knots and other natural blemishes that give it character! Please keep in mind, no sign is absolutely perfect, as it is hand crafted, but it will certainly be wall worthy!
The Paint Party Studio
69 Main Street
Flemington, NJ 08822